Using Puzzle-Like Interactions in Supporting Information Retention in Digital Maps
Maps provide useful information for tourists emphasising the available points of interest (POIs). However, maps are nowadays often available on digital public displays where there is a possibility to make them interactive. To investigate whether interactive game like elements could help memory retention of information available on such maps, we developed Retzzles, an interactive touchscreen system that augments the traditional map format by allowing users to solve puzzles and interact with POIs displaying key information. To this aim, we compared two conditions: one with map-only interface where users could interact with POIs, and one with a jigsaw puzzle interface where participants had to solve the puzzle before being able to interact with POIs. A between-subject study with 28 participants showed improved textual (information about POIs) and spatial recall (location of POIs on the map) but not visual recall (which POIs were shown and which not) for puzzle condition. However, no statistical significance was found. We also provide a detailed analysis of puzzle interaction data. Our findings contribute to the design and evaluation of interactive touchscreens for learning scenarios involving information retention.
This is a research collaboration with Nikola Kovačević, Maheshya Weeransinghe, Klen čopič Pucihar and Matjaž Kljun.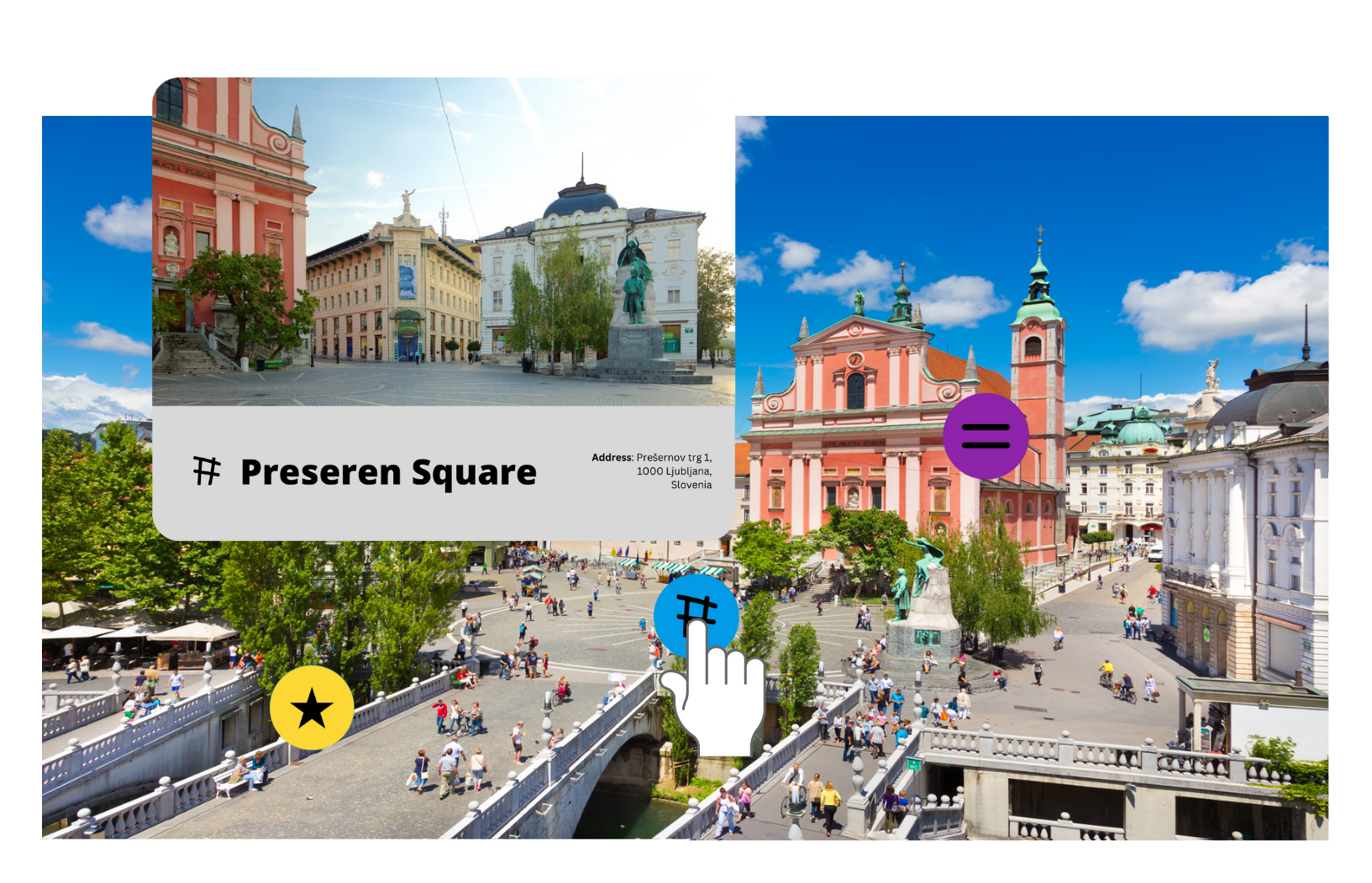 In this research, we intend to create an engaging puzzle-like interface to be used on a touchscreen display and see if it can be a better option than a traditional approach.
To know more details in this research, we invite you to read our existing publications (see below, PDF-available):
Kovacevic, N., Weerasinghe, M., & Deja, J. A. (2022, November). Retzzles: Engaging Users towards Retention through Touchscreen Puzzles. In Companion Proceedings of the 2022 Conference on Interactive Surfaces and Spaces (pp. 14-17). PDF.
Kovacevic, N., Deja, J. A., Weerasinghe, M., Copic Pucihar, K. & Kljun, M (2023, May). Retzzles: Towards Supporting Retention Using Puzzle Interactions and Abstract Symbols. In Scientific Presentations of Primatijada 2023, April 28–May 03, 2023, Ohrid, North Macedonia (pp. 1-5). PDF.